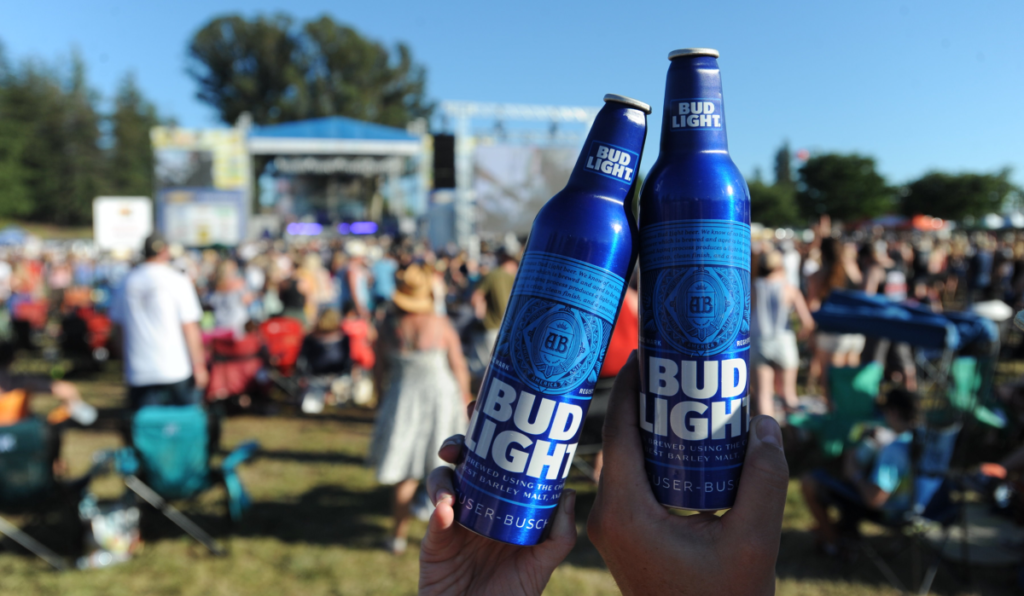 Beer and country music go together like boots and jeans, trucks and fuel, heaven and earth. Long before the first musician ever took the Country Summer stage, there was a partnership brewing – a partnership with Bud Light.
Like friends you can count on, Bud Light has been Country Summer's official beer since the inaugural festival. Ice cold Bud Light will be served everywhere to quench concert goer's thirsts.
"This is one of the premier events in Sonoma County," Mickey Head, said. "There are a bunch of great sponsors who keep the fun coming back each year along with the best names in country music. And the top selling beer brand, Bud Light, is an import part of making it fun for Country Fans."
Introduced in 1982, Bud Light is a premium light lager with a superior drinkability that has made it the best-selling and most popular beer in the United States.
Bud Light is brewed using a blend of premium aroma hop varieties, both American-grown and imported, and a combination of barley malts and rice. The light-bodied beer features a fresh, clean and subtle hop aroma, delicate malt sweetness and a crisp finish that delivers the ultimate refreshment.
For more than 165 years, Anheuser-Busch and its world-class brewmasters have carried on a legacy of brewing America's most popular beers. Anheuser-Busch owns and operates 22 breweries, and 22 agricultural and packaging facilities, employing more than 18,000 people across the United States.